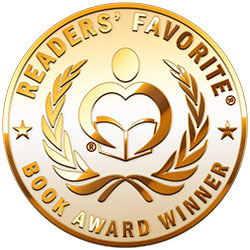 Reviewed by Mamta Madhavan for Readers' Favorite
Endangered Edens: Exploring the Arctic National Wildlife Refuge, Costa Rica, the Everglades, and Puerto Rico by Marty Essen is an exciting book for any wanna-be-traveler or anyone who loves to know more about eco-friendly places that exist on our planet. The way the author captures the sights, sounds, essence, and landscape of each area is inspiring and will motivate any reader to pack their bags and travel. The four different travel destinations - Costa Rica, Puerto Rico, the Arctic National Wildlife Refuge, and the Everglades - come alive through the author's words, and is not only informative but also educational. The author dedicates the book to all the environmental heroes who keep trying to make the world a better place to live.

I found the book an entertaining read and the pictures make it easy for readers to connect well with each place. It's also an excellent book that raises awareness about preserving the environment. All the chapters reveal the uncertain future these places face because of human activities that make them endangered. The journey with the author is adventurous and his stories of eco-adventures will inspire everyone to travel around the world.

The author also takes readers to the Arctic Coastal Plain, one of the most remote areas in North America. The book enhances eco-awareness amongst readers and the vivid descriptions and pictures make the content tangible. With its spectacular photos, this is a must-read for all those who love to travel, explore, and discover places. It also points out the harm that direct and indirect human activities can cause to nature.