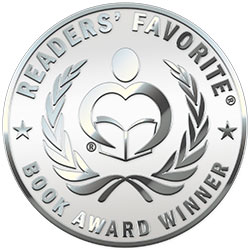 Reviewed by Stephen Fisher for Readers' Favorite
Endangered Spells by S.R. Mallery is a well-written story that begins with Gillian Goode driving in her car, thinking about the argument with her sister Carly the night before. Her car is nearly run off the road by a familiar-looking car. She recognizes who owns the vehicle and realizes that it is her old friend Rebecca Newel from high school. After a brief search for where the car went, she drove to the police station to report it. Two detectives take the case. Gillian returns to her home in Connecticut where her family of witches migrated after leaving their coven in New Orleans behind. Even though Gillian is a witch, she does not actively practice her spells as much as her sister and mother. Once the investigation gets underway, a date with the handsome detective Nate Meeks materializes.

S.R. Mallery does an excellent job in paying attention to the details of the spell casting as well as her sister's snide remarks regarding Gillian's talking pet cockatoo, Joselyn. There is rivalry within their coven, and Gillian seems to lack any real dedication to her gifts. The author's writing style is impeccable, and I got a big kick out of her numbered notations with the definitions of words and phrases, just in case readers' vocabulary might not include them. I was tickled by the definitions and explanations. All in all, I found Endangered Spells a well-crafted, tastefully written story with a surprise ending that left me wanting more. S.R. Mallery gave it the wow factor. Encore!