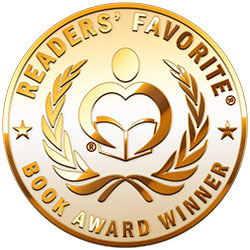 Reviewed by Deborah Adams for Readers' Favorite
Escape Clause by Mary Billiter is a nice vacation/beach read for contemporary romance readers to enjoy on a lazy day. Single mom Kelsey Donigan is just settling into her new life on the Oregon coast when news comes in that her job, and the hotel she's working for, might not last. Oliver Carlyle works for the rival hotel, but that doesn't mean he wants to see the Point Resort go under. When Ollie and Kelsey meet at the local historic lighthouse on a publicity adventure, sparks are flying from the start. The two are opposites in most ways, but each one brings to the table something the other can't help but be drawn to. Through misunderstandings, legal shenanigans, and family feuds, they decide to block out the naysayers and go for love.

In Escape Clause, Mary Billiter hits a lot of great notes, as our two main characters have fun and distinct personalities. Kelsey's free spirit attitude contrasts well with Oliver's buttoned-up lifestyle, but they both have the interests of the other in mind which makes for a healthy balance. Escape Clause readers will enjoy the sweet relationship between Kelsey and her 6-year-old son and later the bond her son forms with Ollie. Ollie's family will drive you crazy and leave you amazed at the patience of the protagonist. If you are looking for a sweet read where love prevails and the good guys win, you will find what you are looking for in Escape Clause by Mary Billiter.