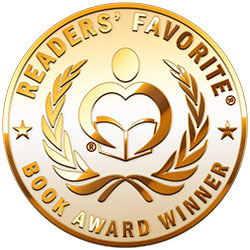 Reviewed by Kim Anisi for Readers' Favorite
Dillon Mackey is the protagonist of Escaping Gravity by J.D. Sullivan. While his parents want him to study law and have a great career, the boy has other dreams. Behind his parents' backs, he applied for an apprenticeship with the non-human scientist and inventor Sherisza Rousilarru, who owns and pilots the only starship powered by a Daevol drive. Sherisza is the last of her kind, and someone seems to be keen on her joining all her dead friends and family as soon as possible. She chooses Dillon as her apprentice from thousands of applications. Only the rather special circumstances under which she picks him up enable Dillon to convince his parents that this is the right thing to do (hard not to go into spoilers here). Once Dillon realizes what he's gotten himself into, he becomes even more determined, and the strange onboard computer named Winston might have something to do with that as well.

Escaping Gravity is the first book in the Infinite Horizons series by J.D. Sullivan and you can already buy more books in the series. While this novel is not high science fiction, and not as complex as some of the books you can find in the genre, it's an entertaining read with quite a bit of romance thrown in (I mean, who can't guess where it goes when a male and a female spend all their time together on a small starship?). It's a really cute story, but there's also plenty of action, fights in space, and a big mystery to solve. It's a nice novel for a relaxing read as the science part is not overwhelming and it does not have to be. You'll find yourself wanting answers to the questions (i.e. who wants Sherisza dead? Who wants a whole species erased?), and this keeps you turning one page after the other until you arrive at the end. I'd recommend the book for teenagers and young adults who want to have some fun and don't mind if there's more fiction than science in a science fiction novel.