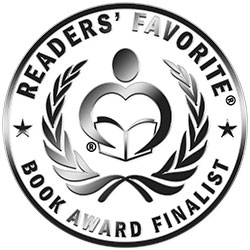 Reviewed by Francine Zane for Readers' Favorite
Ethan's Secret by Patrick Hodges is set in the last year of middle school. Kelsey Callahan meets new kid Ethan. There is something mysterious about this new boy. He does not really fit his bad boy persona. As Kelsey learns more about Ethan, she discovers she has feelings for this cute boy with no past. Meanwhile, Kelsey's longtime friends - April, Brea and Penny - are going through their own growing pains that pull the girls apart, only to be reunited with a better understanding of unconditional love.

Patrick Hodges utilizes Ethan's Secret to address important issues that all young people face as they transition from childhood to adulthood, such as bullies in school, drinking and dating. He has created a strong cast of characters who are flawed but likable, and places them in exciting situations that require them to think on their feet. Anyone with a heart will find the romantic tension and heartbreaking drama among these teens intense and touching, and the element of mystery surrounding Ethan's secret past will keep the detective in you reading from beginning to end.

Ethan's Secret is an exceptional read for middle school boys and girls who enjoy a healthy dose of mystery and suspense mixed in with age appropriate romance. As an adult, I enjoyed the sentimental journey back to first romance when something as simple as who likes whom was a complicated, newsworthy affair that could make or break lifelong friendships. As a parent, I appreciated the way the kids supported each other through tough times and allowed loving parents a lifeline into their constantly changing lives.