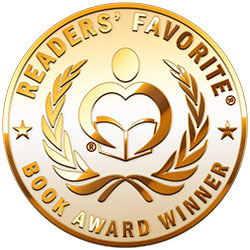 Reviewed by Lex Allen for Readers' Favorite
Lily doesn't remember her death or even her reawakening, but she knows this: the sun is to be feared, words are her salvation, and—above all—the bench facing the playground is hers. She is the pin holding the hands of the clock, watching the world move and change around her while she remains fixed, lonely, and unchanged... until a boy takes a seat beside her.

Author R. Raeta's debut novel, Everlong, is remarkable in many ways. Start with the title, a made-up word that was also used as a song title by the band Foo Fighters in the late 1990s that urban dictionaries might loosely define as forever, is the perfect fit for Lily's glove. Follow that with exemplary literary prose that weaves a love story unequaled in a vampire story and you've got a worldwide bestseller in the making. Raeta's writing style is one where every word is weighed and measured in a cadence that demands savoring, like a fine wine or the perfect steak.

Everlong is an emotional experience lived through Lily and Sam, a most remarkable man, and all the ramifications and beauty of love between a mortal man and an immortal woman. Though the battle with Lily's maker is inevitable, Raeta draws it out until late in the story because, though vital, it's actually the smallest piece of the story. The palpable story of Everlong is one of family, friends, love, life, death, and what it means to live forever in a character-driven, literary style guaranteed to bring even the most emotionless reader to tears... or at least some leaky eyes.