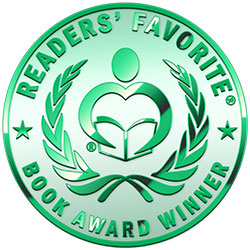 Reviewed by Cheryl E. Rodriguez for Readers' Favorite
Roy Huff's Everville: The Fall of Brackenbone is the fourth book in the Everville series. Two worlds are forever connected; Everville, the magical land of vapor-filled Them, giants, Ubaloos, shape-changing Alarian dragons, Mountain Dwellers, and the natural realm of Earth. Mallory was defeated in the last battle and restoration has begun on both Earth and Everville. Those captured and sent away have returned. However, Owen Sage's last quest, although heroic, changed history, time as been altered. All must adapt to the new normal. Years have passed in Everville, but on Earth only a matter of weeks. Owen and his friends, Dante and Anika, are eager to resume classes at Easton Falls University. Although evil has been vanquished, there still remains unrest in both worlds. Something sinister is stirring. There is an imbalance, something strange is happening to the element. The fate of the entire world is at stake. The Keeper sends Owen once again on a quest for truth. Owen must find the cause for the reduction in the amount and power of the element. The Fourth Pillar of Truth holds the answer; he must find it before it is too late.

Everville: The Fall of Brackenbone gives a fantastical explanation of the anthropology and evolution of mankind. Roy Huff uses unusual and mystical language to enhance the level of his magical land. His writing style has an artistic flow of words, creating exquisite and poetic imagery. Opening wide the door of imagination, Huff writes delightful and whimsical couplets: "musings and plottings," "schemings and waitings," "cunnings and trinkets," "thinkings without blinkings." Furthermore, comments such as, "We are between here and there, yesterday and tomorrow, and yet, and yet," remind the reader that we are not in Kansas anymore. Influences of Tolkien and CS Lewis subtly shadow Huff's writing style. Moral truths, ancient and sage wisdom are in abundance. Far from being hum-drum or predictable, the setting and action shift in a blink of an eye. Everville: The Fall of Brackenbone is young adult fiction at its best. Roy Huff exposes greed and the lust for power, and defeats them with a quest for truth, knowledge, understanding and wisdom.