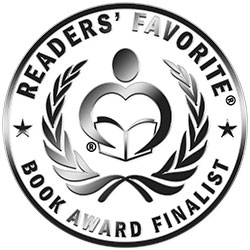 Reviewed by Alice DiNizo for Readers' Favorite
Controversial but dedicated U.S. Senator David Kursten, chairman of the Senate Judiciary Committee on Crime, Drug Trafficking and Terrorism, is in Peru to see if the cocoa fields which are producing cocaine can be eradicated. As they fly above the Huallaga Valley in Peru, Senator Kursten and Peruvian Colonel Vargas are killed along with the pilot of their plane by the plane's co-pilot, Major Spancheck, a U.S. Army horticulturalist. A missile is found in one of the panels of the plane's fuselage so leftist guerrillas are blamed for the crash and deaths. But a local man and his grandson witnessed the plane crash and saw a man parachute from the plane as it fell. They kept his parachute which was stenciled with a "U.S. Army" insignia. Steve Collins of Samuel Polsky's small newspaper, Lima Tribune, is sent to Tingo Maria in the Huallaga Valley along with Jennifer Strand, a reporter for Reuters, to meet with Cesar Montalvo, head of leftist Peruvian insurgents who claim that they are fighting corrupt the Peruvian military and drug lords. What is really going on and are there ties to a powerful drug industry in the United States itself?

Author Michael Segedy's Evil's Root is a powerful and very well-written thriller. This book has a complex plot that offers suspense, twists and turns, and violence as it works to story's conclusion. Steve Collins, Jennifer "Arielle Stiglow" Strand, Cesar Montavo and all characters both major and minor are believable and add to this story's telling. Readers will surely be awaiting Michael Segedy's next book. Evil's Root is one of those unforgettable stories filled with characters that will stay with the reader for a long time.