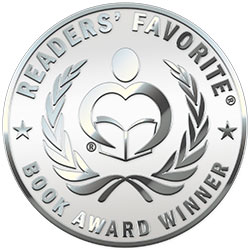 Reviewed by Jamie Michele for Readers' Favorite
Faithful Valor by Isabella is a military suspense romance that follows Colonel Nicole (Nic) Caldwell and the life she is attempting to rebuild after deployments to Iraq and Afghanistan, the latter of which left her scarred both physically and mentally. The book is narrated through three points of view: Nic, her former comrade CeCe, and Nic's wife Claire. Set in Monterey, California where Nic and Claire live with their daughter Grace, Nic is adapting to life after her trauma in the hopes of teaching. On Nic's advice, Cece relocates from Los Angeles to Monterey to work as a university cop—at the same school where Claire is a student—in the hopes of taking her daughter, Melita, out of the gang-infested environment she's growing up in. On a trip to a local mini-mart, Nic has a violent encounter with two Marines that live on the nearby base. The confrontation kicks off a series of events that explode when one of the PFCs sets out for revenge against Nic, determined to take from her what he believes was taken from him: everything.

I don't even know where to start, to be honest. Faithful Valor is an excellent book that deftly balances multiple themes with an intriguing plot and subplots. Post Traumatic Stress Disorder, suicide, rehabilitation, family issues, romance...it's all there, wrapped up in a tension-filled LGBTQ page-turner. A standout for me was the fact that this book featured three strong female protagonists and exactly zero men coming to the rescue. The relationship between Nic and Claire has all of the right swoon components and relationship goals we look for in a romance, with a layered understanding of Nic's health. All three have unique voices, written crisply by Isabella with the skilled hand of a seasoned author. The climax is explosive and vivid with the scenery coming to life, catapulting our wounded warrior from the darkness of PTSD, so severe that it causes blackouts, into the light.