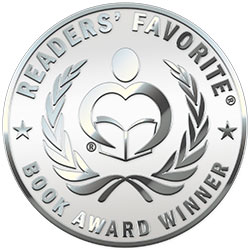 Reviewed by Rabia Tanveer for Readers' Favorite
Fall Out: Courage Always Stands its Ground is the fourth book in the Gray Girl series by Susan I. Spieth. Hoping to end her final year at West Point on a high note, Cadet Jan Wishart wants to avoid trouble. She is a hard worker, tenacious, and the best at what she does, so she has high expectations for when she will graduate. However, her dreams are in danger of becoming nightmares. It seems as if her friendship with Dimitri will cost her a lot. She trusted him, but when things go south, it is Jan who is stuck in the middle. Her whole career is now at stake before it can even begin. Jan has to fight for her rights, stick to her training and prove she is innocent before it is too late. Can she do that? Or will her troubles finally catch up to her?

Oh, this was a ride. Jan is a firecracker; she is feisty and she knows it. Perhaps this is the reason why she is a magnet for trouble. The relentless fast pace and the momentum of Fall Out had me hooked the moment Jan was introduced. I didn't like Dimitri; he was too sarcastic and sharp for my liking. I loved Jan's dialogues and how shrewd she was. I enjoyed how Susan I. Spieth kept the mystery going, how seamlessly she involved Jan in the mess and then allowed her to dig her way out of it. Although I haven't read the previous novels in the series, I had zero issues connecting with Jan and rooting for her. The descriptions are vivid, the mystery gave me an adrenaline rush and I bulldozed through this story in a single sitting. This is entertainment at its best.