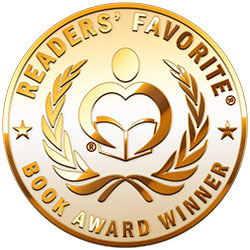 Reviewed by Stephanie Chapman for Readers' Favorite
In the first book of the Raven Duet by Diana A. Hicks, Fallen Raven features Aurora's indoctrination into the five families located in New York City. Somehow her father saved Head Mafia Leader Michael Alfera and was elevated to being his right-hand man. She is made to sign a non-disclosure agreement based on Signoria Vittoria's threat of death if she fails to follow the rules. Penny de Luca is assigned to help Aurora become accustomed to their rules. Penny tells her to avoid the "Royals," who are the direct heirs to the families. However, it seems Aurora cannot resist the allure of Enzo Alfera. Enzo has the same feelings for the "outsider," and does his best to avoid interacting with her. Unable to resist his warring thoughts, he succumbs to his inner desire and intends to make Aurora his.

Diana A. Hicks painted a slow-burn romance balanced on the dark edge of danger. The narrative is told between Aurora and Enzo. The transition scenes that unfold are easy to follow. I felt that Aurora was naive to ignore how her father was constantly parading affluent members of the Mafia around her. He even told her that he wanted her to marry someone powerful to secure their family's future. Enzo's avoidance of Aurora confused me as much as it did her. One moment he appears welcoming and overly friendly toward her, then he acts like he doesn't know she exists. His best friend, Rex, seems to be the only level-headed member. The descriptions of the school, the hierarchy of each family, and the lavish homes are vivid. The story is unpredictable and it is difficult to trust who is a good or bad guy. The cliffhanger ending offers several different possible outcomes. Fallen Raven will capture the minds of readers who enjoy Mafia political romances with plenty of action to entertain them.