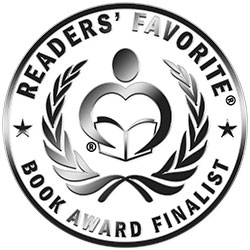 Reviewed by Mamta Madhavan for Readers' Favorite
In Family Secrets by DeAnn Daley Holcomb, readers are taken into the world of Jennalee and the secrets of her family. The book portrays three strong women; Jennalee, Charlene and Emma Cherie. All three are strong and powerful, but different from each other. While Jennalee is lovely and successful, Emma Cherie is steadfast and beautiful, and Charlene is controlling and clever. Set in Pleasant Valley, Texas, the story showcases the lives of three women who belong to different generations and how, in their journey of life, they go through many experiences that teach them to handle life. It's a story of love, loss, humor, drama and self-discovery.

Through the story, the author manages to convey a subtle message to readers on how to stay focused and keep trying in life, and not to give up following one's dream. The book has all the ingredients that will make it an excellent plot for a TV serial. As the author takes readers through three generations of the Holcomb family, she also weaves the life style of the small town of Texas into the plot. Life is all about the choices one makes and all the emotions depicted in the story are palpable. The romantic journeys of these three women are woven together with humor, drama and heartbreak, teaching them finally how to live their lives to the fullest. There is not too much romance in the novel. It's more of a literary novel which portrays the trials and tribulations of Charlene, Jennalee and Emma Cherie. A well-handled plot that also has a good message for readers.