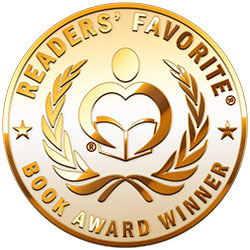 Reviewed by Tiffany Ferrell for Readers' Favorite
Before Theodora became Empress of Byzantium, she began her journey as the daughter of a bear keeper for the Green faction in Constantinople. When he died in a citywide revolt, her mother had few options when it came to caring for her three daughters. Years later, the trauma of what happened to her shaped the way Theodora lives. With small parts in the theater, she makes most of her money by entertaining men, until an older friend offers her the job of a lifetime. To help spy for the Blue faction. When she is introduced to the man she'd answer to as an informant, she realizes that it's the very same man that had saved her and her family all those years ago. Wanting to keep her distance and not get too close to the man she spies for, Theodora cannot help but be drawn to Justinian, and he cannot help it either. Will Theodora be up to the task of getting the information that is needed before the current emperor dies, or will the presence of her childhood hero blur her vision?

As someone who is an avid lover of history and has read numerous books on Theodora and Justinian, I thought Douglas A. Burton has done a wonderful job of bringing Theodora's story to life in Far Away Bird. I've always come across books that are focused on her as the Empress of Byzantium, so it was nice to read a story about Theodora before her marriage and rule alongside Justinian. We are introduced to a young woman who is struggling with the trauma she suffered as a young girl and how it shaped her as an older teen and young adult. The characters are very well-drawn and overall their story and backgrounds are believable for the time period. I like how Justinian was kind of Theodora's savior before the two even knew who the other one was. It gave the story the touch of romance that fuels the reader to continue on. Far Away Bird is a very enjoyable read if you are a lover of historical fiction and I would definitely recommend it to my history buff friends.