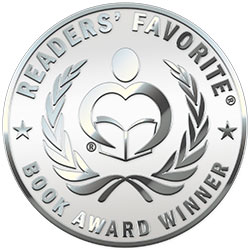 Reviewed by Rebecca S Winner for Readers' Favorite
Fascinating Facts for the Whole Family: Trivia about Human Body and Cute Animals by Nayden Kostov is a non-fiction trivia book for all ages. This book begins with some interesting facts about some of our favorite animals that happen to all be mammals: cats, dogs, pandas, horses, and pigs. The rest of the book tells interesting facts about the human body. That portion is divided into numerous sections, mostly concentrating on different organs: the brain, blood and blood vessels, heart, skin, eyes, ears, mouth, nose, bones, muscles, lungs, stomach, intestines, pancreas, liver, and kidneys. The illustrations are hand-drawn by the author's son. At the end of the book is a list of sources used by the author.

Fascinating Facts for the Whole Family by Nayden Kostov is a great book for people of all ages. I like the way the facts are organized with numbers beside them. I was impressed with the picture of the tiger. I was so amazed by some of the facts that I had to check them out to prove it to myself. The human body was well covered with the topics on the list. I liked that the topics were arranged in a sensible order, with the senses together, heart by blood vessels, stomach by intestines, etc. This book has some pretty involved wording, so not for small children who look for bright colored pictures. I loved that the book stated that the heart begins beating in an unborn baby at 20 days.