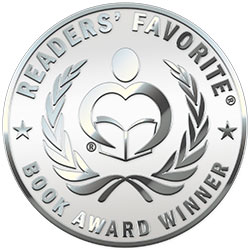 Reviewed by Ruffina Oserio for Readers' Favorite
Fatal Fortune is the first book in the Dr Pippa Durrant Mystery Series by Miranda Rijks, a compelling opening for a series that features sleuth and mystery. Pippa's photo is found on the body of Leanne Smith, a lottery winner, and now it seems like someone intentionally did that to frame the psychologist. As a human polygraph, she believes she can weave through the lies and the media hype and find the killer. Both her career and her life are in jeopardy. It is not long before another body turns up. The tension mounts as Pippa races to identify the killer. Time is running out but she doesn't just know when the next murder might happen and she could be next on the killer's list. Can she solve the riddle before it is too late?

There are two things I look for in books like this — the complexity of the characters and the intricacy in plot development. Miranda Rijks does both perfectly. The author creates a female protagonist that is rich and vulnerable at the same time, qualities that win the sympathy of readers for her. I was hooked from the beginning of the narrative as the author puts readers into the twisted mind of the killer, using a stream of consciousness that establishes a direct link between this character and the reader. I wanted to know more about who this character is and what they will turn out to be. The cast list is wonderful: Pippa, who is losing clients because of her photo being released to the public as a suspect in the murder; the family of the victim that is devastated; and the shadowy killer who intrigues readers while eluding the authorities. Fatal Fortune is gripping crime fiction with powerful hints of mystery, and a real delight for fans of crime and sleuth novels.