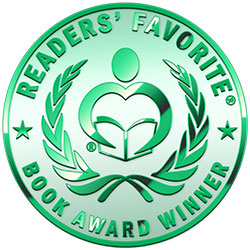 Reviewed by Lela Buchanan for Readers' Favorite
Everyone has a story, but there are few quite as stirring as "Fierce Joy", a memoir filled with huge life struggles. Ellen Schecter begins experiencing physical symptoms of an unknown origin in mid-life that interrupt her normal lifestyle. With grit and determination she launches an offense, refusing to become an invalid as she battles not one, but two, debilitating and incurable diseases: systemic lupus and peripheral neuropathy. As she soon discovers, the battle is much more than a physical struggle; the greatest challenge takes place in her heart and mind. How do you stay positive mentally and emotionally when you are watching your body physically, and very painfully deteriorate? Pain tends to isolate its victim, and although Ellen has a loving network of support, including her husband and two children, you cannot help but sense her loneliness as she walks through this valley. But this is not a memoir of helplessness or hopelessness. This is a story of triumph!

I was mesmerized from the opening pages of "Fierce Joy" to its closing thoughts. You walk with Ellen, feeling her fear, her anger and her loneliness as she struggles to understand the insidious alien invaders trying to destroy her body. She does not--will not--go gently. Fueled by grit and innate resolve, and sparked by a mystical, ineffable experience, a fire ignites within her as she so eloquently states: "I'm . . . flooded with a fierce joy that simply will not allow me to be dragged down . . . pushes me up and up, into the light . . ." This story will both inspire and challenge you to persevere against all odds. You will be incredibly blessed by her journey.