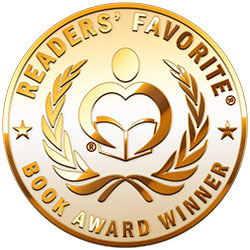 Reviewed by Jack Magnus for Readers' Favorite
Fight to the End is a nonfiction sports memoir written by Eric Hanna. In his prologue, Hanna describes basketball as having been "amusing, humbling, ego-building, inspiring, deflating, and above all, entertainingly addictive." In his memoir, he describes how a sport that he ended up quitting before he had even begun turned out to be "my best friend, my therapist, my joy and my heartache." Hanna was nine years old when he first considered playing basketball. The lake-effect snow and bitter cold of an Ohio winter made walking into that heated gym on a Saturday morning and getting involved with a youth basketball program tempting -- if nothing else, it would be better than trying to play out in the cold. As he entered the gym, however, he felt completely out of place. Everyone seemed to know what they were doing out there, even his friends. Hanna quietly turned around and left the gym. Then something completely out of the ordinary happened a few days later. Marty Paes, a family friend and the dad of one of Hanna's friends, called and asked to speak with him. Marty had seen Hanna at the gym. He thought that maybe Hanna might want to try going there with Marty and his son, John, the next Saturday. Hanna swallowed the fear and indecision and decided to go. It changed his life.

Fight to the End is well written and inspirational. I marveled at his resilience throughout his years as a player and loved seeing how his heart has always been in the game. Hanna gives the reader insights into what it's like being on the bench even as he shows that those waiting players are in many ways even more important than the superstars who get to play for more than just a minute or two late in the game. I especially appreciated how he introduces the reader to the strategy behind the game and how it's played. Seeing the action through his eyes has measurably enhanced my appreciation for, and understanding of, the game. Hanna's story is well written and reads like fiction; his excitement for and love of the game blazes forth on every page. You can feel his frustration as a vertically challenged teen, his exhilaration at the growth spurt that changed everything, and his ultimate triumphs as a scholarship athlete in college. Fight to the End is most highly recommended.