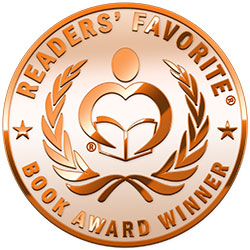 Reviewed by Cayla-Paige Nortje for Readers' Favorite
What do you do when you have a crush on your boss? You obviously pretend those feelings don't exist, right? In Finding My Night by Halo Roberts, Bree has landed the perfect job right out of culinary school and, in addition to that, she has her very own eye candy supply on a daily basis. What more could she ask for? Nick shouldn't be thinking about his personal chef in this way, but the longer she's in his life, the harder it becomes to ignore his growing feelings. And from those feelings, he has an inkling that a relationship with Bree would be entirely different from the superficial relationships he's had throughout the years. But would he even want to venture into relationship territory with Bree with the possibility of total heartache if he were to lose her, or will he forfeit potential happiness to protect his heart?

Finding My Night is about taking a chance and wearing our hearts on our sleeves. Halo Roberts has created a lovely story with a comedic element that provides an escape from reality through the love that blooms between the characters. This story shows what can happen when we open ourselves up to love. I also really enjoyed the supporting characters because their inclusion adds to the unique and fun ambiance that runs through the whole story like a golden thread. Multiple perspectives really do provide a deeper connection to each character by having a better understanding of what's going on in the character's mind and this added to the value of this story.