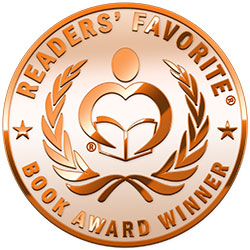 Reviewed by Rabia Tanveer for Readers' Favorite
In First Earth, Agnes is not your average 16-year-old girl. She is a burn victim, her neuropathy is not that great and it seems as if she is the only wizard remaining in her world. She was trying to rebuild her life, one step at a time, but as luck would have it, circumstances made a mess of it once again. An old wizard saved her and "took" her to his planet, believing that she is the one who will save his people. But how can she save someone else's people when she can barely function herself?

First Earth: Book One in the Arch Mage Series by Cami Murdock Jensen is the perfect young adult novel for readers who want excellent narration, impressive characters, and an incredible storyline. The atmosphere was amazing right from the very beginning, the story built at the right pace, and the momentum was kept steady until the very end. I enjoyed how headstrong, determined and content in her skin Agnes was. She knew her flaws, what needed more attention, and she knew how she could work around it. I enjoyed how cynical yet intelligent she was; she took notice of everything and she worked around it. I also loved how quickly she adapted, considering her circumstances, and how she lived up to the expectations she had for herself and other people's expectations of her. The narrative was intense, the pace was fast, and the characterization was on point. There wasn't a point at which I thought it wasn't working. I simply loved First Earth! Brilliant!