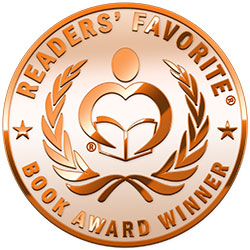 Reviewed by Emily-Jane Hills Orford for Readers' Favorite
Starting middle school can be challenging, especially if your differences make you stand out. Ben's eating habits have been the same since he started school. Lunch consisted of a plain bagel, some pretzels, and two Hershey's Kisses. Nothing wrong with that, except everyone else has something different each day, depending on what the cafeteria offers. Now that he's in middle school, his same lunch every day makes the new friends notice, and they're voicing their opinions, causing a conflict between Ben and both old and new friends. Ben once enjoyed being part of an active social circle. Now he's struggling to keep his cool and not let the teasing get him down. But a person can only take so much. Find out more in Food Fight by Linda B. Davis.

Linda B. Davis's middle-grade novel, Food Fight, is a simple story with a powerful message about differences. Addressing the complex early teenage years, when young people are starting to test their power as they grow and mature, this story deals with the problematic issues of fitting in and bullying. The story is told in the first person narrative, from Ben's point of view, giving us a deeper perspective of Ben's situation and his growing unease, frustration, confusion, and anger. The plot begins on the first day of middle school and the first lunch in the cafeteria with new and old friends. Next, Davis plunges us into the social hierarchy of lunchtime antics, creating a scene that will gradually unravel as tensions build. Finally, it takes an overnight class trip to initiate more positive vibes as Ben struggles to improve his differences and stand out as a unique, strong individual. It is an excellent story for young readers, speaking to all who have suffered unfair circumstances because they're different. But, then again, we're all different, aren't we?