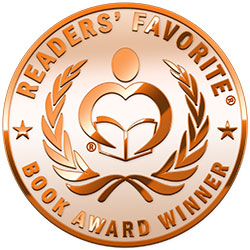 Reviewed by Vincent Dublado for Readers' Favorite
Forbidden is the fourth book in the Forlorn Series by Gina Detwiler. Following the events in Forgiven, the Watchers have been freed as the Abyss has been opened. Jared's Watcher father, Azazel, is among the fugitives from the Abyss and is now bent on making Earth fall under his control. Jared Lorn and Grace Fortune are also among those who have escaped, but they want nothing to do with the sinister schemes of the Watchers. They find themselves facing dark forces as they try to get to the spiritual realm of the Other Side. They will have to join forces with the remaining few known as the Forbidden, who are trying to prevent the spread of evil. And Grace has the gift of Song that will be useful against the Watchers.

Forbidden is a colorful eschatological fable that draws its storyline from Judeo-Christian elements. Its elaborate plot that involves warring angels has a clear premise, and it's easy to understand what drives them to take sides. As angels are currently proliferating in popular culture, Gina Detwiler skillfully wraps up her tale with a powerful message of faith and hope. The shifting narrative between Grace and Jared gives you a wider view of the plot as you are provided with two perspectives. This may strike you as high fantasy, but the fact that this plot equally proliferates with human characters makes it an attention-grabbing story that puts the fate of mankind at the center of it all. Lovers of Christian fantasy will enjoy this powerful adventure, and you will eagerly await the next installment.