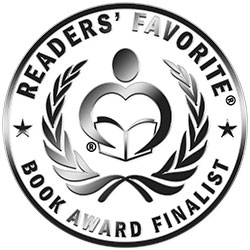 Reviewed by Bil Howard for Readers' Favorite
With the frontier in Pennsylvania undefended, the lives of the settlers there are at risk as parties of the Delaware tribe take advantage of an opportunity to regain what they had lost to the English settlers. Forest Sentinels by S. Thomas Bailey is an exciting historical fiction work which is set during the French and Indian War. With the British army having been defeated at Monongahela, they began to pull back to the east, leaving the settlement completely unprotected. Knowing that the settlers were left to their own devices, Jacob Murray and his young friend Joshua put together a group of militia to move back into the area and at least attempt to give some form of protection to the people who are fighting for their lives there. There is a fly in the ointment as they set out to build a fort and provide protection; Jacob's wife Maggie is missing and has been captured by Pontiac, a leader of the Ottawa people and little more than a bully. Also missing is Joshua's best friend One-Ear. As Jacob is attempting a rescue mission, however, he is captured and held prisoner by a dangerous warrior. When it appears that all is lost, however, a band of sentinels in the form of ghosts from the past and mysterious things begin to happen which were completely unexpected and the Murrays suddenly begin to feel as if they might make it through this difficult trial after all.

Forest Sentinels by S. Thomas Bailey is a well written historical fiction novel with a fantasy twist which draws on a deeper history and is an excellent addition to the Gauntlet Runner Series. The reader will be able to hear the wind blowing through the lonesome trees of the frontier and feel the fear of the impending disaster which lingers throughout the story. Well researched, mysterious and thrilling, Forest Sentinels will send a chill up your spine and make your heart pound as you are swept away in the intense drama of a time when early Americans were struggling to carve a nation out of the frontier.