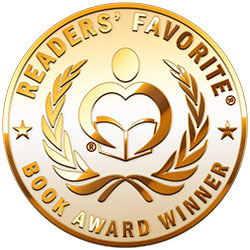 Reviewed by Kim Anisi for Readers' Favorite
Forever by Chanda Hahn is book five in the series, An Unfortunate Fairy Tale. After Mina learned some horrible things about her past and what she had done (while trying to do something good), she is now almost alone in the world. The fairy godmother guild has been destroyed, and Teague is more powerful than ever. The only way to save her friends and her brother is to willingly become Teague's prisoner. Is there still something good left in his poisoned heart, and what chance does Mina have locked away in a castle in the fairy realm? And what will Mina do when she finds out about her own special power that has led to her making some changes in other people without her being aware of it?

Forever by Chanda Hahn is a very exciting and well written fantasy novel in which the reader will be surprised a few times as the plot is unpredictable. While I enjoyed the previous four books in the series, I think the last one is the best as it gives the series a fitting end (or is it the end?). The series is suitable for readers of almost all ages as it manages to give you a lot of action, but without adding unnecessary gore and vulgarity. It's a nice, clean, exciting read with wonderfully unique characters that all have their part to play. Some questions were finally answered in this book, and you have to hand it to Chanda Hahn: the answers weren't always quite what you thought they'd be. I'd definitely recommend the whole series to lovers of fairy tales with a modern twist.