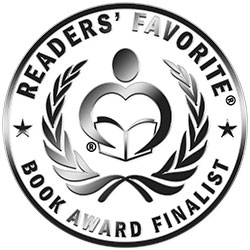 Reviewed by Christian Sia for Readers' Favorite
Forever Summer by Nicole Bea is a young adult romance with strong characters. Morrigan Westhaver has had a difficult and painful relationship, abused by her ex-boyfriend. The wounds are deep. When she leaves Michigan to go to her father's ranch in Alabama, she is unsure if she can leave the painful past behind her, with the disturbing text messages from her ex, the voicemails that belittle her, and words that hurt. But the ranch turns out to offer more than she'd expected. She instantly takes a liking to Stormy, a rescued horse, and one of the guys working at the ranch, Levy. Levy is very gentle and attractive and Morrigan not only finds his company uplifting and positive, but she is also attracted to him. Can he be the path of healing from a relationship that has left her broken?

Nicole Bea has written a very beautiful novel with characters that are both emotionally and psychologically rich. I loved the way Morrigan is developed; she is so human and so genuinely flawed that she is believable and readers can easily connect to her. I loved how the author explores the effects of an abusive relationship on self-esteem. The protagonist is a character who begins to doubt herself because of the horrible things the ex has told her. The character arc is impeccable, especially the transformation taking place in Morrigan from the moment she meets Levy. The prose is crisp. Dialogues feel natural. The descriptions are clear and vivid. Forever Summer is a novel with a simple plot but with elaborately developed characters.