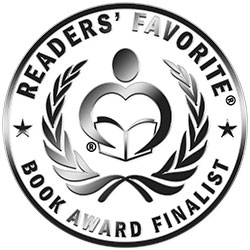 Reviewed by Anne Boiling for Readers' Favorite
The setting was Rome at its height of power. The people were ill-treated. Death sentences came swiftly. Our story begins with the birth of a child. The mother suffers great distress. She knew her child would be taken from her and given to a wealthy man. Barnabas' wife had not borne a child so he took one for her. The male child was raised as Barnabas' son.

Asaneth was an orphan. She accepted life as it was dealt to her. Eventually she was adopted by Abraham. He was kind to her and loved her. She looked like his deceased wife. Abraham was an accomplished cook. Asaneth was later befriended by a gladiator. The gladiator shared a story with her concerning Abraham.

The gladiator told her of a beautiful woman that caught the attention of Barnabas. She was brought to the palace and forced to become one of his many wives. The woman already had a husband, Abraham. He came to fetch his wife but Barnabas declared they were never married. The beautiful woman took her own life rather than marry Barnabas.

Years later, the gladiator shared the story with Barnabas' brother Nicholas. Appalled at what his brother had done, Nicholas sent the gladiator to Masada to rescue Abraham. He was accompanied by Asaneth.

"Fortress In The Desert" is not an easy read. The style is almost prose. The author transports readers back in time. He successfully depicts the life of the Jewish people. He does this without a religious tone. The reader will question the relationship between Asaneth and Abraham. The relationship is one of endearing love. It does not appear to cross the boundaries of incest, yet Abraham's love for Asaneth goes beyond the love of a father for a daughter. Asaneth at times speaks to Abraham as a father and at other times seems to speak to him as though she is his deceased wife. I kept expecting the gladiator to declare his love for Asaneth.