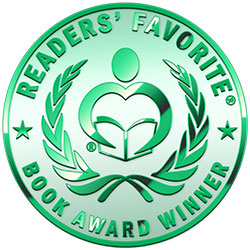 Reviewed by Nino Lobiladze for Readers' Favorite
Fred Does it His Way! by Shari Lillico tells us about a young dragon named Fred. While all his friends have magical abilities and are keen on the games they play, Fred is not that gifted, or so he thinks. Fred cannot fly or play hide-and-seek skillfully. Fred feels lonely, and he is always very sad. Then he finds a racetrack with other dragons competing in running. At first, he only watches the competition, but something ignites within him. Fred wants to run. He wants to participate in the competition and even dreams of winning it one day! Will Fred be able to believe in himself and fight for his dream and will he ever discover magical powers within himself?

I believe that Fred Does it His Way! is a necessary read for any kid who feels insecure or lacks confidence. I agree with Shari Lillico that adults would enjoy this amazing story too. Those of us who remember the awkward moments of our childhood or even suffer deep down because of them would find this book inspiring. Shari encourages children to go after their dreams, despite possible failure, and shows them the way. Fred's story is captivating and offers an unexpected twist at the end. Writing of the highest quality will hold 2 to 7-year-old children's attention easily. I highly appreciated the stellar editorial work. The wonderful illustrations by the gifted Chloe Helms make Fred's image, and the other characters, lovable.