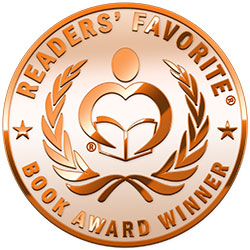 Reviewed by Mamta Madhavan for Readers' Favorite
From Page to Stage: Inspiration, Tools, and Public Speaking Tips for Writers by Betsy Graziani Fasbinder is a useful guide for writers who are comfortable putting their thoughts on paper but lack the courage when it comes to public speaking. The author gives writers the confidence to enhance their speaking skills along with their writing skills and thus reach out to a wider audience. Most of the time authors and aspiring authors sabotage their book's success due to lack of speaking skills or fear of connecting to the public through an interview or a talk show. Public speaking, like writing, is a skill and while it comes naturally to some, others might not be as proficient in it. The book gives tools, techniques, and strategies to develop skills for speaking with confidence.

The book gives a lot of insights on how to hone one's speaking skills on a public platform. The author handles the subject extensively and expansively, making it easy for readers to comprehend and use her tips and suggestions to further enhance their speaking skills in an enjoyable and comfortable way. Betsy Graziani Fasbinder makes the entire process interactive and less daunting for those who have a mental block when it comes to public speaking. The writing style is simple and neat and the author's fluidity when it comes to expressing her thoughts on the topic is honest and straightforward. That is what makes the book engaging and interesting. All authors and aspiring authors who want to hone their public speaking skills should own a copy of this book because it contains a lot of very useful information.