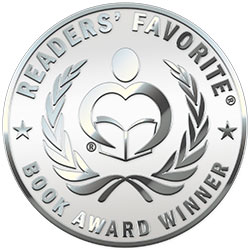 Reviewed by Trudi LoPreto for Readers' Favorite
Garden of Her Heart is a tender love story beginning with the bombing of Pearl Harbor. All Japanese Americans are forced to report to a holding center where they will be kept for an undetermined amount of time. Miko Nishimura is trying desperately to get home to her family. She wants to legally report to the Portland Assembly Center, but not be separated from her loved ones. Unfortunately, the American hatred of the Japanese changes her plans and her life when she is thrown off the bus by an angry bus driver many miles from her home. Miko has no choice but to walk the very long distance to her grandparents' farm, arriving tired, sore, hungry and discouraged. She finds the house empty and locked up and her family already on their way to the Center.

Miko attempts to get in through the back door, but much to her surprise she finds a young American soldier close to death, lying across the steps. Captain Rock Laroux has escaped from the hospital where he was given only a short time to live and is trying to make it home to die. Miko drags Rock into the house and nurses him slowly back to health. Breaking all of the rules and being forced to hide inside her home, Miko believes it is worth the risk as she and Rock become friends and slowly fall in love.

Shanna Hatfield has once again written a perfect novel of a sweet, heartfelt and beautiful romance, another incredible book. Garden of Her Heart brought me to an awful time in our country's history, but it became a touching human love story that was impossible to put down. I cannot recommend it highly enough and encourage you to read it immediately. Garden of Her Heart will especially be of interest to romance readers, history buffs, and those who just enjoy a good story without sex and violence being the main theme. Please don't pass this one up – it is a WINNER.