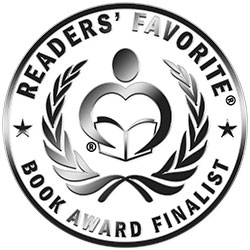 Reviewed by K.C. Finn for Readers' Favorite
Ghost Hunters: Swamp Witch is a work of fiction in the mystery, suspense, and adventure subgenres. It is intended for young readers in the middle-grade age group. Penned by author Susan McCauley, this enthralling tale takes readers on an eerie and exciting journey into the world of thirteen-year-old psychic Alex and his friends who investigate the paranormal. In this installment, the young ghost hunters face a daunting challenge: a hospital haunted by restless spirits. The friends suspect a deeper and more malevolent force at play than what the so-called experts suggest. What follows is an adventurous and spooky quest to uncover the secrets behind this haunting. The group believes that only the ancient magic of a mysterious swamp witch can bring peace to these restless souls. To find her, they must venture into the eerie Louisiana swamps, filled with dangerous creatures like alligators and snakes. Failure could mean that New Orleans becomes overrun by vengeful spirits.

Author Susan McCauley knows how to captivate her young audience with plenty of vivid descriptions and imaginative action, and I found myself totally enthralled by the blend of mystery, adventure, and the supernatural. The characters are relatable and well-developed, and the story keeps you guessing until the end but wraps everything up in a clear and satisfying fashion. It's a perfect read for fans of mysteries with a paranormal twist, updating the classic kids' mysteries of years ago with some great modern pop culture atmospherics and dialogue style. Overall, Ghost Hunters: Swamp Witch is a deeply engaging mystery read that leaves you eagerly awaiting the next installment in the series.