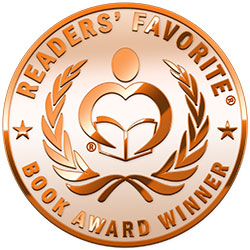 Reviewed by Sarah Stuart for Readers' Favorite
Within Ghostly Interference lies a powerful action-packed story of two vastly different worlds that collide, literally. It opens with Jag Peters driving his car with his mind on work and almost knocking Rena Jett off her motorbike. Jag comes from a comfortable, privileged background, and his driving force is to protect his karma. Rena is fiercely independent. Her only companions – nobody is her friend – are bikers. Rena herself rides a candy apple red Harley. Does she mean to be noticed? How could a girl who scrapes a living working in a diner afford a Harley? What are the secrets of her past? With the paranormal angle, Jan Sikes has taken Ghostly Interference: Book 1 of the White Rune Series a step beyond interesting to utterly captivating.

Jag Peters is the only son of a wealthy family. He is close to his widowed mother, a yoga teacher, and she is the one who takes him seriously when he describes his encounter with a gun-toting soldier in full combat camouflage gear. Jag does not believe in ghosts, but this one has unfinished business, and he's determined to recruit Jag. Rena Jett, alone since her brother, Sam, was killed in Afghanistan, trusts nobody. She wears Sam's dog tags and, eventually, a soldier friend brings her Sam's last letter, and the envelope contains a stone. "The symbol on this white rune is called Wunjo and is the "happily-ever-after" symbol." Is a happy ending possible for two people poles apart? Ghostly Interference by Jan Sikes holds the answer, but from start to finish it's an electrifying ride.