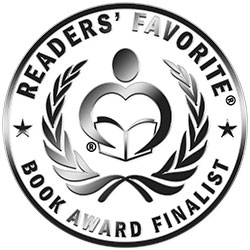 Reviewed by Karen Pirnot for Readers' Favorite
"Giants in the Land" by Clark Burbidge is the first of a proposed series. There is a small village in which giants have always been available to protect the people as well as help them to sustain a working community. The giants are revered but also, taken for granted. One day, they simply disappear from the village without so much as a word. The town council meets and all agree that someone must search for and bring back the giants. But there are no volunteers until Thomas finally speaks up. He is then sent on his way across a vast, unknown expanse in search of the giants. Thomas's journey is fraught with environmental and living threats. He has doubts about his own abilities but at the time of his greatest need, he receives help. He finally meets a giant who has problems of his own and Thomas realizes that his own journey is far more serious than for simply convincing the giants to return to the village.

This book is well-written and developed so that children and adults will both relate to the multiple messages. The author skillfully explains how one's small choices and acts eventually combine and determine the character of each and every individual. Teachings are not thrust at the reader; rather they are presented and acted through so that learning naturally occurs. And the end result becomes the journey itself rather than the end of the journey.