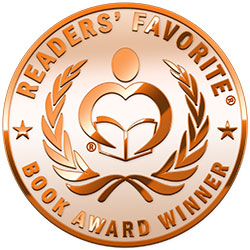 Reviewed by K.C. Finn for Readers' Favorite
High-powered action, mythical monsters and a strong paternal bond make up the central themes for Gideon's Spear by Darby Karchut. Protagonist Finn MacCullen is the thirteen-year-old apprentice to Gideon Lir, an ancient knight. Finn is struggling to hide his monster-slaying training from the humans around him in Colorado. Finn also has another secret that even fellow knights and apprentices can't be made aware of: he is The Spear, the physical embodiment of a legendary weapon. His magical blood is both a force for great strength and weakness; it can destroy his enemies, but leaves young Finn very vulnerable to attack. And of course that means there are plenty of evil beings all-too-eager to hunt him down.

As a Welsh person who was brought up on Celtic tales, I feel that Darby Karchut does an excellent job of mixing the humour, magic and gravitas of old Irish traditions with the modern day life of an American teen. Gideon's Spear is a good lengthy read for its intended preteen audience, but also an enjoyable short read for adults who still enjoy the traditional sword and shield fantasy genre. The characters are likeable and masterfully formed through high-quality storytelling and an appropriate mix of action and exposition. The only drawback for me was that I wanted more from the novel's main villain, though I suspect as the series progresses this element will progress too. Overall, I feel that Gideon's Spear was an excellent light read that will entertain all readers aged 10 and up.