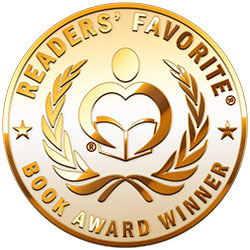 Reviewed by Rebecca S Winner for Readers' Favorite
Gift of Grace by Shanna Hatfield is set in Oregon in 1870. J.B. and Nora have been married for four years. Tragedies in both of their families spur them on to seek a new start in the Northwest. Their adventure starts on a train and ends in a covered wagon on the Oregon Trail. Having funds from the sale of both of the family farms, they are able to hire farm helpers and settle down in a cabin. Then tragedy strikes again, tearing J.B. and Nora apart. Their marriage and their friendship with each other is on the line. Will their love for each other and their faith in God sustain them and bring them back to the friends, spouses, and lovers they have been in the past?

I enjoyed the fact that all of the characters in Gift of Grace by Shanna Hatfield are likable. J.B. is my favorite character. His patience and love for Nora enabled her to get through the ordeal. I appreciated that Nora helped herself emotionally since, "Doing good, helping others, had filled her heart with something that had been missing for weeks." I liked that the new neighbors and friends supported both J.B. and Nora in their struggles. I loved the humor when J.B. pretended to be hurt worse than he was because he enjoyed having Nora fussing over him. I also loved that she saw through it but pretended to go along with it. The descriptions of the homemade Christmas gifts and ornaments were authentic for the period. I would highly recommend Gift of Grace by Shanna Hatfield to all readers of Christian historical romance.