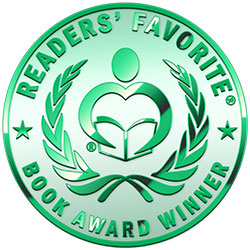 Reviewed by Jennifer Ibiam for Readers' Favorite
Girls of Summer by C. E. Hilbert is a Christian contemporary romance novel that revolves around the Dixon family. Bentley Dixon died, leaving a multi-billion-dollar business to his two estranged daughters (Charlotte and Georgiana). To access this fortune, they must live and work together for one year. He put his right-hand man and confidante, Mac Taylor, Esq., in charge of the proceedings. It was hate at first sight for Charlotte and Taylor. But when the FBI showed up at Charlotte's office, suspecting her, her Russian mother, and grandmother of gambling, child trafficking, drug trafficking, and murder, Taylor's protective instincts kick in. Is Charlotte innocent or a pawn in a crazy game? Will Taylor and Charlotte transform their mutual hate into something better? Is there hope for a great relationship between Georgiana and Charlotte?

Girls of Summer by C. E. Hilbert is a beautiful romance novel infused with faith. It exposes the secrets, scandals, and web of lies as it is in many families. The book also portrays love, sacrifice, loyalty, and deception. I loved the strong plot and well-developed characters. Stasi was a formidable woman who gained my respect as her character progressed. I enjoyed reading Grandma Alla's broken English. Hilbert's infusion of faith without losing the plot quality shows the hand of a talented storyteller. I felt that even in our weakest moments when we don't care or remember, our loved ones have us in their prayers. When we need God to come through the most, those supplications are activated on our behalf. This is a lovely book, and I would love to read more from Hilbert.