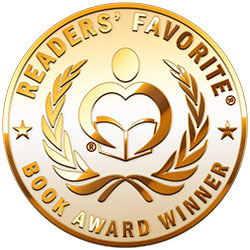 Reviewed by Marta Tandori for Readers' Favorite
Give Me Your Answer True by Suanne Laqueur is the second installment of The Fish Tales, a raw and heart-wrenching tale that exposes every wart, blemish and festering wound in the human psyche in search of forgiveness. Marguerite (Daisy) Bianco, her boyfriend, Erik (Fish) Fiskare and their friends, David and Will, have been to hell and back; battle-weary survivors of unimaginable violence that has decimated their fun young lives in one fell swoop, leaving destruction in its wake. The story here is being told from Daisy's point of view and it's a no-holds-barred accounting of her journey to hell and back, told in unapologetic flashbacks and in painful sessions to her therapist, Rita. Daisy and Erik and all who lived through the tragedy are suffering from post-traumatic stress disorder and all subconsciously – if not willingly – submit themselves to compromising and potentially harmful situations and decisions which have life long effects, yet none seem able to help themselves, Daisy most of all.

Laqueur's prose is exceptionally visceral, made more so by the completely honest and painstaking approach she takes to unfolding her story. Daisy, Erik and her friends are all shell-shocked and scarred in such a way that no amount of medical ministration can make them whole again. They wonder why they survived while some of their friends weren't as lucky. Confusion, anger and fear course through their minds long after the physical scars have healed, which causes them to act out recklessly, hurting the ones they love in the process. And what makes each of the characters so compelling in Give Me Your Answer True is that even as readers think they know what makes each of them tick, a new layer of ugly truth is exposed; a new layer of vulnerability revealed.

Our hearts ache for their absolution and our hopes for their happiness grow with each experience and each relationship – the good, the bad and the ugly. Daisy's struggle is particularly poignant since she is her own worst enemy, unable to find joy for a long time in anything positive that happens to her, subconsciously sabotaging her own happiness in a quagmire of guilt and blackness that threatens to consume her. As a ballerina, her body is both her instrument and her meal ticket and it's the one thing in her life she can control, but she comes close to destroying it at her lowest point.