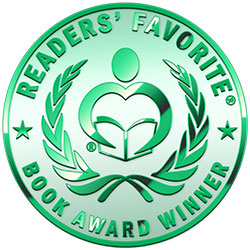 Reviewed by Divine Zape for Readers' Favorite
GoldenHeart: How to Love Humanity by Christina Goebel M.A. educates readers on how to invest in their personal growth, exploring themes of self-love, personal development, and connecting with their ultimate purpose in life. The author answers some of the questions that readers ask every day: How can I be better? How can I conquer my anger? How can I influence others positively and how do I create a character that reflects the influence I want to witness in my relationships? In this book, the author answers these and similar questions, leading readers to find the light in themselves and to allow that light to glow in their lives and the lives of others.

In this book, the author shares her personal story and draws relevant insights from it. She explores the mysterious power of love and shows readers how kindness can transform and enrich their lives. The book is well-formatted, with inspiring pull-quotes that act as reminders to readers of take-home messages to empower them in their pursuit of meaning and connecting with others through the art of selfless love. Here is one that resonated with me most powerfully: "The memory of life-changing kindnesses performed for others is a candle lit in the empty darkness of your mind."

This book features exercises and questions that help readers redefine their purpose, understand who they are, and reinvent themselves from the labels they have grown up to accept. GoldenHeart: How to Love Humanity is a heart-to-heart conversation that puts the reader in front of humanity and proposes a path of love that leads to deeper and more meaningful connections with self and others. It is hugely inspirational.