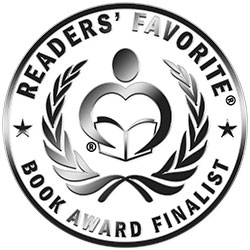 Reviewed by Vernita Naylor for Readers' Favorite
Have you heard about the difficult task that Noah was charged with by God? Whether you have or not, you're in for a special treat. Hot off the press is Good Brother No by Dave Oravec which provides an intriguing twist to the Biblical account of Noah's Ark according to Genesis 6-9. The story takes us on a journey with Noah (aka Good Brother No), describing his relationship with God, building the Ark, taking with him a male and female of every animal species, and the flood that followed. Being an upstanding man of faith, Noah was able to save his family by building the Ark under God's guidance. Your children will follow this famous Bible story while learning several Biblical lessons. These range from what happens when the wickedness of man breaks the Law and incurs God's wrath, to what God's love, compassion, and a covenant involve.

Good Brother No by Dave Oravec is a beautifully written children's book with illustrations by Lucian Gradinariu that help to tell this story in a way that your child will enjoy. I was captivated by how Dave turned several chapters of the Bible into an abridged account of Noah's Ark. The way the book was created offers an easy read for children because of the text flow, pictures, and rhyme. This book will introduce your child to reading, as well as gaining knowledge of Bible stories that embody principles they can use in their daily lives. Get your copy today; you won't be disappointed. Enjoy!