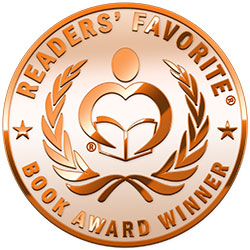 Reviewed by Anne-Marie Reynolds for Readers' Favorite
Good Neighbors by Russell C Connor is a horror story. Elliot Jefferson needs to stay away from people. He needs to get sober and stay sober so he moves to the Estates of North Hills, the perfect, isolated place. Or is it? He has some odd neighbors; people he wouldn't have dreamed of becoming involved with before. The complex is surrounded by electric transformers and they are alive. Or so it seems when they start a shrieking buzz that Jefferson calls "the squall." That's when bad things happen. That's when children start killing their parents. That's when husbands are locked up by their wives. That's when his neighbors begin to twitch, to fight, and to mumble about voices, voices only they can hear. And nobody will tell him the truth about the squall. Jefferson must find out for himself if he wants to live, and he must help the innocent people in the complex before they all end up the same way.

Good Neighbors by Russell C Connor is a real chilling horror story, a story that I guarantee will send shivers down the spine of any reader – I know it did mine. The story starts off at an even pace, but when things really start to pick up, it's full speed ahead. From the first page to the last, this is a roller coaster. Not quite out of control because Mr. Connor does let you catch your breath occasionally, but not for long! This is one of those books that plays itself out in your head while you read, in glorious technicolor but, for me, that just added to it. Mr. Connor has a real command of language, using plain, easy to understand language, with nothing ambiguous, flowery, or too complicated. He has clearly put a great deal of thought into this and the characters match the story very well. I thoroughly enjoyed it and think it's one of those books that could be made into a great movie – provided they don't ruin the story when they do it.