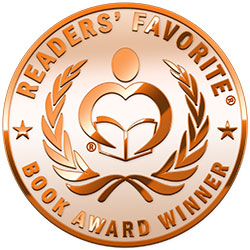 Reviewed by Arya Fomonyuy for Readers' Favorite
Goodbye, Rudy Kazoody by A.A. Freda is powerful, lyrical, and heartwarming — but the story will break the reader's heart more than once. Set against the backdrop of a revolutionary New York Bronx neighborhood, this mystery narrates the life of Joey, an emigrant from an Italian city, his quest for love, and his journey to solve the mystery of Rudy Kazoody, a man who might be connected to the tragic fate of a group of teenagers in the early '60s. The mystery of Rudy Kazoody will haunt the young man, become an obsession, and make him feel that he must solve it to become complete. But can he? Can he find out who this mysterious man is?

There is a lot going on in Goodbye, Rudy Kazoody and there is a lot of entertainment for those who love coming-of-age stories and mysteries. The language is wonderful, and the first person narrative is so skillfully executed that it draws readers into the story. The author combines different genres into one story that is fast-paced and utterly intriguing. The characters are carefully sculpted, reflective of the history and culture of the time. Readers will love to watch Joey, the protagonist, as he evolves from a timid young man without the courage to talk to women into a self-confident man taking control and seeking answers. I enjoyed the entertaining and plot-driven dialogues, able to bring powerful images to the minds of readers, and as I read some of them, I got clear ideas of what the characters look and feel like. A.A. Freda is, no doubt, a great narrator, and an accomplished entertainer.