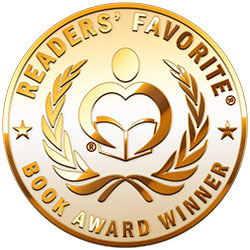 Reviewed by Roy T. James for Readers' Favorite
Gooseberry Island by Steven Manchester has its beginnings in a chance encounter between Lindsey Wood and David McClain, which sparks romance between them. The romance is kept alive through Skype when he is back on duty in Afghanistan. In Afghanistan he has to witness horrendous acts of war, arson and violence, mostly senseless. On completion of his stint, he returns to find himself horribly affected. This leaves Lindsey in terrible grief; she is already in the doldrums owing to her father's condition, being a Gulf veteran. Her experience with this comes in handy when David finds it more or less common among such repatriates, and with mutual assistance they make peace with the present. David and Lindsay begin their journey.

Gooseberry Island by Steven Manchester is bound to take its toll on one's emotions: the instant chemistry between Lindsey and David, the exchange of numbers in the hopes he will call, and the call doing wonders, as well as his invitation to a party without telling her that it's his going away party! I have had the occasion to witness something similar and have always felt how treasured such moments are. Steven has adopted a good degree of moderation; at no stage do the emotional scenes and exchanges seem unnatural. A moving story with a complete plot, it leaves one with the same feeling as the last thought of the hero: "Life is better than good." And just like him, with a smile.