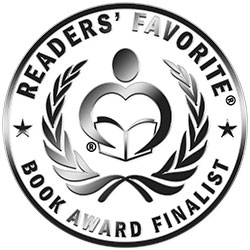 Reviewed by Jack Magnus for Readers' Favorite
Graven Images is a horror novel written by Sherrill Wark. Shaw Falls Police Chief Steve Simpson has a mystery on his hands -- three bodies' worth of mystery. They were all discovered in a fairy tale-like stone cottage hidden on the old Graham property. No one went there anymore, even old Bessie Graham who has the reputation in town for being a black witch. Two of those bodies were long dead: the elderly man's body had been there for decades, while the young girl only a number of years. They might never have been found at all as the cottage was so well hidden except for the adventure and dare of the three young boys who decided to go on a camping trip in the woods. The Collins brothers had slept outside the cottage, while Joey Melzik had brought his sleeping bag inside and camped in the summer kitchen. In the morning, Eddy and Ricky were horrified when they were unable to wake up their friend. Ricky would later tell investigators that Joey had tried to leave the house at one point in the night and complaining that he felt dizzy, but the other boys persuaded him to stay the night. Simpson and his sergeant, Gary Murphy, had never seen anything like that little cottage. The walls inside were filled with elaborate, lifelike, and oddly troubling carvings hewn out of black walnut. The three bodies were perfectly preserved albeit thickly covered with dust. Searching the building, they discovered countless bodies of small animals and insects that were likewise untouched by rot or putrefaction. And only those carvings remained free of the dust that filtered through the air and layered itself inside the cottage. Murphy and Simpson could feel the sheer dread and wrongness emanating from inside that cottage, and a strange sense of lassitude. Relief surged through them as they breathed the outside air again. What had happened to those people and Joey, and would it happen again?

Sherrill Wark's horror novel, Graven Images, blends a paranormal police procedural with one of the most shudder-inducing elder gods stories I've run across. Anyone who has ever thrilled to H.P. Lovecraft's tales of the unearthly elder gods, and the legacy of Cthulhu mythos stories spawned by his creations, will instantly feel that rush of excitement as they begin reading this book. There's even the epic forbidden tome, the Necronomicon, which resides in the library of parapsychologist Rachel Graye, who together with John, her protege, Miranda Jamieson, the niece of Bessie Graham, and fundamentalist minister, Andrew Coleman, are assisting the police in discovering what is killing people in Shaw Falls and how they can avert an impending catastrophe of earth-shattering significance.

Wark's team of characters is superbly put together. Watching them work as a team and complement each other's strengths and weaknesses is a joy. While I'm sometimes wary of starting a new horror book and discovering the same old zombies hiding within its pages, I was awed by the original, exciting and very spooky story lurking behind the title Graven Images. Fans of psychological thrillers, dark fantasy, police procedurals and the literary tradition of Lovecraft's Cthulhu mythos will no doubt find something in this work that makes them smile and keep on reading. I stayed up all night, unwilling to put the book down until I reached the conclusion -- and it was well worth the lost hours of sleep. I'd love to see the characters I've come to know and admire in future books -- they're just too well developed not to merit at least another outing, another weird and eldritch mystery to unravel. Graven Images is a classy and original horror novel that delivers high intensity shudders, unearthly horrors and non-stop action. It's most highly recommended.