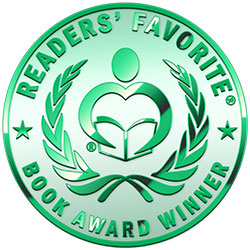 Reviewed by Lesley Jones for Readers' Favorite
Everyone at some time or another has faced trauma, problems, or obstacles that seem impossible to overcome. Pain and problems are part and parcel of life - these experiences help us learn and grow as individuals. From the author's personal experiences, mentors, and her own clients, discover how we can face our problems positively, change how we interpret them, and use the negative experience in an empowering way. The principles outlined in Happy, Joyous, and Free by Melanie Yates have been tried and tested and will bring clarity to your own thought processes and behaviors that could be working against you. Explore how your brain has been programmed to deceive and misinterpret situations; then learn the techniques to question your thoughts and actions so you empower yourself. Discover why success, happiness, and love may have been eluding you and how you can fix it. Love plus choices equal peace; it is time to end the inner war within ourselves and decide to make life work for and not against you.

The content in Happy, Joyous, and Free by Melanie Yates is some of the most thought-provoking and life-changing I have ever come across. In fact, I laughed out loud through many of the chapters because the author absolutely nailed how negatively we talk to ourselves. I admired her brutal honesty as she spoke of her own personal journey and her destructive emotions of blame, criticism, and judgment of others. The wall analogies which cover your mindset when trying to reach a goal were visually powerful and I imagine many readers will recognize themselves in one of the examples. The line that we often create dramas around problems we have no control over will stay with me forever; this was such a simple but powerful statement.

There were so many golden nuggets of information, guidance, and wisdom throughout the book. I thought the questions to ask yourself to validate negative self-talk or situations were incredible and the section on why we continue to engage in negative behavior truly enlightening. I thought the tip to replace should with could is so beneficial. My favorite chapter covered gratitude and how we can learn to be grateful for any given situation. Anyone who reads this book will definitely be armed to distinguish facts from feelings, set healthy boundaries with toxic people, and learn to question every negative thought. This book will help you to cease hiding from the truth to take accountability for your actions and give you the steps to work through negative emotions.