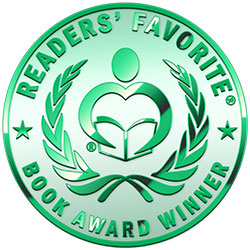 Reviewed by Roy T. James for Readers' Favorite
Hard Days Hard Nights by Patrick J. DiCesare is the story of the birth of the rock 'n roll concert business in Pittsburgh. The book begins with Pat's rather humble beginnings, migrating from Italy in 1920, and dwells on his childhood, earning nickels by delivering newspapers and learning music on a second hand bass. Soon he starts playing, joining a newly opened nightclub, and is eventually offered a position as the head busboy. The author describes arranging a Beatles' show, the sensation of the times, with great difficulty, only to find himself drafted, and every month collecting a part of his share of the show's profit (a hundred dollars) and feeling like the highest paid soldier in the US Army, as well as hobnobbing with bigger names like Jim Morrison, Led Zeppelin or Aerosmith, and conducting his own concerts and shows.

Hard Days Hard Nights by Patrick J. DiCesare is an authentic report of the early days of rock, with Pat being a pioneer of great repute, an entrepreneur and rock concert promoter. In these pages we can feel the trials and tribulations Pat faced in his early days, and how his father's implicit faith in him by advancing 5000 dollars through a lien on the house, and other motivating factors, made him the highest earning concert promoter in the USA. Deeply inspiring, this book chronicles all the efforts that went unseen during the latter half of the 20th century of the music industry in general, and of his hometown Pittsburgh in particular.