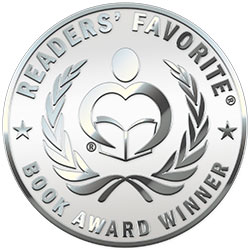 Reviewed by Pikasho Deka for Readers' Favorite
In this uber-competitive day and age, it is vital for corporate leadership to continually strive for development at all levels of the organizational hierarchy. Hardwiring New Leadership Habits answers one of leadership management's most important questions: Does development develop? Dick Daniels uses a fictional story to emphasize how great leaders never stop learning and applying what they know to continue growing. Suzanne is the CEO of Global Organization Resources, Inc., who takes her team on a forty-five-day strategic study meeting. Now, her team members must choose between maximizing their marketing strategy or creating an organizational structure that supports development. The book shows how working together at different levels reinforces the sustainability of new leadership habits in each employee, leading to greater productivity and growth in the organization. Daniels also highlights the importance of professional, team, and personal accountability.

In the rapidly changing environments of the 21st century, companies and corporate institutions need to constantly adapt to the ever-changing requirements of the market, and leadership at the top level isn't exempted from that. Hardwiring New Leadership Habits introduces tools and techniques for future leaders of tomorrow to help them embrace a development-based approach to leadership and management that can withstand the challenges of today and tomorrow. Dick Daniels offers us a thorough glimpse into the real-life machinations of corporate leadership with stories and anecdotes to help you grasp the concepts discussed within these pages. This guidebook motivates and inspires you to be a leader others admire. Highly recommended.