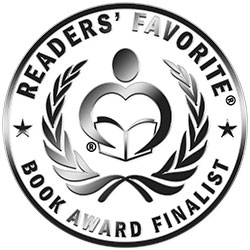 Reviewed by Joel R. Dennstedt for Readers' Favorite
An unusually high degree of attentiveness is required when creating a children's book, especially one directed at a very young child – a book like Harvey Hippo Invites a New Friend to Lunch by Lisa Sankar-Zhu. The skills required are more diverse than those needed for adult fiction. The author must provide the most concise narration possible, with no room for excess ornamentation, and she must provide (either on her own or in collaboration) a simple but complex visual presentation to accompany the words. The child must be able to understand immediately the facial expressions on all the characters – what they are thinking and feeling – and he or she must be able to relate. Finally, the author is challenged to present a child's lesson clearly by example – using simple words and pictures – without becoming preachy. As if that were not enough, the truly great children's book must make the child laugh at least once during the reading.

Lisa Sankar-Zhu succeeds admirably in Harvey Hippo Invites a New Friend to Lunch. As might be readily surmised, the story is about a young hippopotamus who invites a new friend to his house. His parents expect a girl hippo to appear, but the nature of the guest surprised even this old adult and made him laugh. To reveal it here would ruin the story. Suffice it to say the friend provided a challenge of acceptance for the parent hippos, and a lesson for any reader.

Ms. Sankar-Zhu hits all the necessary points to gain the reader's interest: the characters and scenes are rendered masterfully, even including a memorable ceiling point-of-view, with the expressions of every character clearly defining mood and moment; the narrative has a changing rhythm that prevents the lulling cadence so often found today in children's books, and she concludes her book on the kind of toddler cliff-hanger designed to keep the young reader's mind enthusiastic and curious. And yes, the child is guaranteed to laugh.