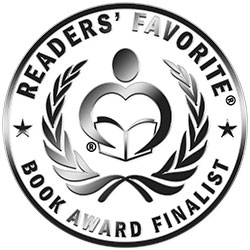 Reviewed by Susan Sewell for Readers' Favorite
Battling demons and other paranormal beings, a woman fights for her life and sanity in the non-fiction spiritual book, Haunted: A Paranormal Awakening by Julie Coons. After surviving a difficult childhood and an abusive first marriage, Julie is happy when she and her husband Jeff build their new home. It is a dream home come true until the day they and their daughter, Stephanie, move in. From the very first day, Julie begins to experience unsettling noises. It doesn't take long before she hears voices, sees dark shadows out of the corner of her eye, and notices objects are moving from their original places. As time passes, the incidents intensify and become increasingly more terrifying. Even though her husband Jeff has some experiences of being touched and hearing voices, he remains skeptical. When she consults her childhood priest, he denies the reality of demons or ghosts and recommends she get psychological counseling. Feeling threatened, Julie begs Jeff to sell the house and move. However, due to finances, Jeff refuses to consider it, and Julie is left combating the entities by herself. Are she and her family in danger of losing their lives or even their souls? Is there anything Julie can do to stop the attacks?

Containing real-life experiences, Haunted: A Paranormal Awakening by Julie Coons is a spine-chilling, unforgettable supernatural non-fiction book. It is an electrifying story of a woman who dares to withstand the onslaught of supernatural entities. The very detailed narrative is quite frightening, and I appreciated how the author, Ms. Coons, has the courage to share her journey. Surpassing the terrifying events of the 2009 horror movie, The Haunting in Connecticut, this spectacular tale takes the reader from being victimized to becoming empowered. I recommend this non-fiction book to those that enjoy tales of hauntings, poltergeists, and terrifying spiritual encounters.