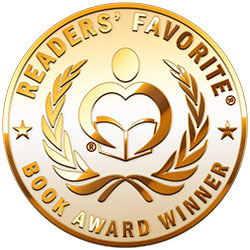 Reviewed by Lisa McCombs for Readers' Favorite
Surrogacy. It's a hot topic in our world, opening a multitude of attached debates. The laws vary from state to state. The stigma stains every incident differently. When Maggie finds herself drowning in bills and unfulfilled as the unmarried mother of infant Wyatt, she is introduced to the idea of profiting as a surrogate to Chip and Donovan, a gay couple on the other side of the country. After giving birth to fraternal twins, Maggie and her family will reap the benefits of a sizeable payoff. Maggie can now afford a coveted college degree. She and Nick can get married. Wyatt's future will be financially secure. Maggie is prepared to hand over the babies. As a result of artificial insemination, they are not her sons. Or are they?

He Gets That From Me by Jacqueline Friedland is a moving story that evokes a multitude of debatable emotions: LBGTQ rights, religious views on adoption, adoption legalities, and plain out human decency. Author Friedland tackles this controversial story with a passion that will resonate with readers for days after the final page is turned. Realistic narration dually told from the viewpoints of Maggie and Donovan adds an additional and necessary caveat to the flow of the plot. I like that this format balances character emotions, although it occasionally requires the reader to confirm the point of view. An impressive amount of author research is evident as Jacqueline Friedland exhibits knowledge of surrogacy laws and fascinating gestational facts. I didn't know where to place my sympathy while reading He Gets That From Me: the children, the biological parents, or the adopting parents.