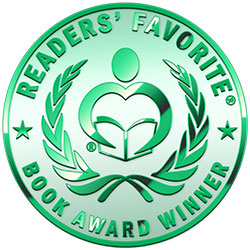 Reviewed by Rabia Tanveer for Readers' Favorite
Hear the Word: Catholic Psychotherapy and Faith: Reflections on Seven Parables of Jesus by Raymond Biersbach is a self-help book that will help people understand Catholic Psychotherapy. The author takes Matthew's Gospel, Chapter 13, to help the reader understand what Jesus wanted to say and how that can help you become more grounded. While most people believe religion doesn't fit in well with medical science, the author disagrees. He takes the reader step-by-step to help them understand what Jesus said and how they can apply it to psychotherapy. He first clears up the "setting" of the parables and then shares the "resources" that will aid psychotherapists to help their clients. He also draws up good arguments for including faith in the therapy and how it can be beneficial for both the therapist and client. The book is filled with resources that will make it easier for readers to connect with their faith while working on their mental health.

Hear the Word is a very helpful book. The way Raymond Biersbach used illustrations to explain the parables and then explained the settings made it easier for me to understand. I particularly enjoyed the resources section of each chapter; he explains what we are supposed to get from the parable and his personal experiences as a psychologist. His personal experiences made it easier for me to understand and reflect a little better with each chapter. Plus, it was rather encouraging to read his experiences because it felt like talking to a friend. The "suggested reflections" was where he asked questions of readers and made them really dig deeper into their mind and soul for the right answers. I felt incredibly calm reading this book and felt at peace. This can be a really educational and encouraging guide for psychotherapists who are trying to grow and for readers who are trying to improve their mental health.