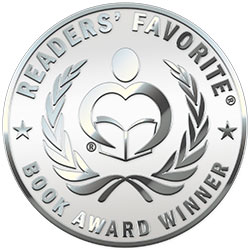 Reviewed by Anne Boling for Readers' Favorite
Heaven In The Midst of Hell is a look at the war in Iraq from a different perspective: Author Commander Sheri Snively, D. Min., shares her experiences as a military Chaplain in Iraq. The first thing that struck me about this book was the photographs. They are magnificent and tell the story almost on their own. The photos run the gambit from a soldier with a stuffed animal hanging out of his pocket to a bucket filled with bloody bandages and clothes lying strewn on the floor soaked in blood. There is also a Santa Claus with a gun. I suspect Snively is one of those people who can see the good in anything.

Snively knew she was where she was supposed to be, where she wanted to be, with her Marines. She saw heart wrenching things such as men lose limbs and their lives; yet, she offered them hope and a smile. There is something special about relationships in the military. Despite the harshness of the battlefield, loyalty to fellow soldiers runs strong.

I'm not sure civilians understand the true role of the military chaplain. Snively successfully demonstrates that role, the need and the purpose of the chaplain. I've already mentioned the photographs, but I must mention them once more. They are exquisite, and they tell the story of the young men and women with their lives on the line. The stories she shares are heartwarming and heart-wrenching. She writes about objects in a pocket, preparing to come home, a scar on a cheek, and a photograph of a soldier's children. She attempts to put things in perspective. In the scheme of things, we feel small and seem unimportant, but to Snively and to the Lord, we are each an important piece. None of us is insignificant. When Snively asked herself "What am I doing here?" the answer was always the same: this is where I'm supposed to be, with my marines.

The text of this book is well written and tells the stories that need to be told. Snively is a courageous hero in my eyes. If I were there in the midst of battle, I'd want someone like her next to me, lending strength, courage and hope.