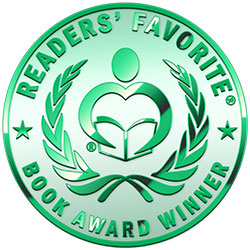 Reviewed by Rabia Tanveer for Readers' Favorite
Heir Untamed by Danielle Bourdon is about Chey Sinclair, a photographer who is trying to hold onto life with both hands after a tragedy shook her life. She is desperate to make ends meet, but the prospects are not looking good. Just when she thinks everything is ruined, life gives her a chance. A new job offer arrives: live in Latvala for four months and capture the royal family with her camera lens. She takes off, but she was not expecting to fall into the middle of a supreme attraction.

The second in line to the throne, Mattias is a devastatingly handsome man with dark hair and dangerous good looks. Chey feels an instant attraction to the royal prince, but she knows that he is way out of her league. The head of security, Sander Fisk, is another thorn that attracts her too much. Where one is dark and handsome, the other is a blond god. Who can she choose when both are delicious and charming? Does she really want to make a choice? With the drama of the royals, and an unknown foe wanting her out of the castle, can Chey complete her job or will she suffer from being attracted to two amazing men?

I have a confession to make. I saw this novel on Goodreads a year or so ago. If I don't like the cover of a novel, I don't usually read it, which is what I did with Heir Untamed by Danielle Bourdon. Now I am so glad that I DID read it now. The story is engrossing and hooks you right from the beginning. Mattias is a really good man whom I enjoyed immensely, but it was Sander who is loved and adored from get go. Sassy, smart and with a mouth that spews the most innovative insults, Sanders took the cake!